SMALL TOWN ROOTS
At the end of the day, I'm a small town kind of guy. I was born in Pittsburgh, Pennsylvania and soon moved to Hartford, Connecticut and currently live in Columbus, Ohio. But it was those formative, in-between years in a small town that made me who I am today.
My dad, a teletype operator for United Press International at the time, had a dream of being a gentleman farmer. So he bought an old house in the sticks. That's where I grew up - Centerburg, Ohio, a three stoplight farm-town. Life was simple. We left our doors unlocked at night. Living in rural America has its advantages; you get to know everyone, and there wasn't much of a socioeconomic gap - at least I didn't know it at the time. I never saw myself as rich or poor, probably because we weren't either. I just didn't consider a person's wealth in the equation of who I liked and who I didn't. There were good people and bad, nice and mean, dirty and clean. Of course the downside is that you're living in a bubble with very little culture and knowledge of how big the world really is. I liked it. Later in life, I would spend many years running far from my hometown - all the way to the west coast after college. I've come to embrace it and realize its charm. I was lucky to grow up there. Those are my roots.
SOUNDTRACK OF MY YOUTH
My parents grew up in the 50s and they really loved their generation's music. And so did I. One of the first movies I went to see in a theater was "American Graffiti." It wasn't hard to convince my parents of letting me get the soundtrack album. I played it endlessly. I even got it signed by Wolfman Jack - he wrote, "To Don, Where were you in '62". The answer is - I didn't exist yet. I still have that album.

I could see how nostalgic my parents were for that era, and no wonder - the music was cool, the cars were cool, and the clothes were cool. It gets my vote as the most stylish era in American history.
I always gravitated towards popular music. The Beatles' "The Long and Winding Road" had a huge impact on me. It was haunting and beautiful. It made me feel sad, but inspired. I knew I wanted to be able to express myself that way, but didn't know how. The first time I heard it was in third grade. I was passing by the music room in school and the teacher was playing it on trumpet. It stopped me in my tracks. Going back, I can remember helping my mom make the bed in our house in Tolland, Connecticut when I was about five hearing "Hey Jude" on the radio and really feeling it. I still have that snapshot in my brain's slideshow.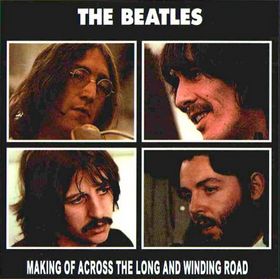 My mom tried to get me and my brother, David, to play instruments. My brother took up trombone for a while, but it didn't last. I tried piano, but I think it was a combination of the type of music that I was supposed to learn (which wasn't "cool") and my little fingers at the time. It just wasn't for me. Of course now I wish I had learned. In my opinion that is the most versatile instrument to play.
I remember the summer of '73 when Paul McCartney's "Band on the Run" came out. I would wait by the radio patiently to hear it come on. I was sure he was saying "Man on the run." I argued with a neighbor kid down the street. I was wrong, he was right. I still don't know why a "band" would be on the run. But Sir Paul can write about anything and make it magical. I sure loved that song, and still do.
For the next few years I was a radio junkie. Popular music filled my head and transported me to far off places. I lived the words of those songs, probably a bit too much. I was in junior high when my brother, who was in high school, played the Aerosmith "Toys in the Attic" album endlessly. Since we shared a room, and he was (and still is) much bigger than I am, I listened to whatever he was listening to. At the time people called it "acid rock." I wasn't too into it at first, but it grew on me. My brother was a big influence on me, musically. He has always had great taste and foresight when it comes to music and art.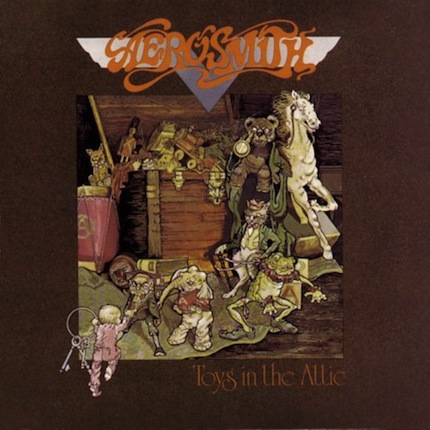 It didn't hit me until much later in life, but I thought all those songs we were listening to were written just for us, for our little town, for all us teenagers coming of age. That's how sheltered I was from the rest of the world. It made those songs special, even to this day. Not just capturing the moment, but providing the musical soundtrack to my youth. I'm glad the rest of the world was enjoying it too, but I didn't know it, or care.
BOY MEETS GUITAR
It was 1978; I was 14. David drove me and a few of my friends to see Peter Frampton at St. John Arena on the Ohio State University campus. Tickets were seven bucks and the T-shirt purchased in the parking lot was about five (I still have it, and every other concert T-shirt and ticket stub since then). The band, Sweet opened for Frampton, playing their hits, "Love is Like Oxygen" and "Ballroom Blitz." Frampton made that guitar talk. I really wanted to learn how to do that. No, I had to learn how to do that. I wonder how many guitars were sold as a result of the "Frampton Comes Alive" album?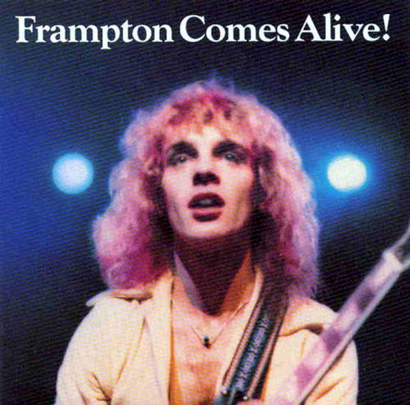 Soon after that concert, I began pleading my parents for a guitar. My dad eventually bought me a cheap acoustic guitar from an older schoolmate of mine (who went on to dot the "I" in script Ohio at the Ohio State University football games). The action was so high on that thing that it's still a wonder to me how I ever made any music, or stuck with it. Young passion is relentless. My first lessons came from a nice young woman schoolteacher who taught me the basics, and some old-school folk songs. She lived outside of town a ways so I had to hike it with my guitar. I was always afraid a friend would spot me and ask me to play something. At that time, I didn't know anything…well, anything cool. Those lessons didn't last long…I wanted to rock.
The first song I ever learned to play was The Knack's "Frustrated." A perfect metaphor for how I felt about the guitar. I wanted to play so bad, but it didn't ever come easy to me. In fact, it was painfully difficult. But once I learned to play that one song...it all changed. I was compelled to learn more. I would head over to watch a classmate's band practice. I spent more time watching the guitarist, trying to figure out what he was doing, than I did listening to the band. I picked up barre chords then - that was a pivotal moment. Those are the root chords for nearly every rock song. Once you can play them…look out.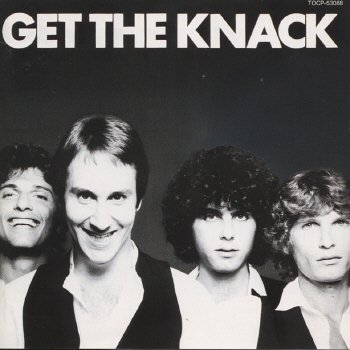 Seeing that I was sticking with it, my parents agreed to buy me an electric guitar. It was a burgundy Hondo II with a bridge position humbucker. I can still remember that axe hanging on the wall in the Graceland Shopping Mall music store. It was so easy to play compared to that acoustic, it made playing fun. Even though I didn't have an amp yet, which was probably a good thing for my family's sake, I felt like a rocker for the first time - if nothing else, I could pose like one. I was so proud of that guitar I nearly rubbed the finish off polishing the finish. Sure wish I still had it, not that it's worth anything - just because she was my first.
When Eddie Van Halen hit the scene in '78 - I was hooked for good. "Eruption" was full-on adrenaline, and for a teenager full of angst - that made my head spin.
I spent the next few years trying to play VH riffs and anything else anyone would teach me. Well before the invention of the Internet, chord charts for rock songs were non-existent in my neck of the woods. You either learned it from someone, or figured it out yourself.  Unfortunately, I wasn't too good at dissecting other people's music, or playing it, so I took up songwriting. I figured that way nobody could say, "hey man, you're playing that wrong!" At least if I wrote and played my own stuff it would always be right, regardless of how good or bad it was. Also, I always wanted to be original. It never made sense to me to copy others. I think learning other people's music is helpful and inspirational to grow your arsenal of riffs and tricks, but let's face it, the world only needs one Angus Young.
We put together some rag-tag bands in high school, but I wasn't good enough or confident enough to play any gigs. I just practiced and practiced. The cool thing about the guitar is that it can be very enjoyable just sitting around by yourself and picking. You don't need a crowd. I've always loved that.
For me, learning to play the guitar wasn't an attempt to impress the girls, though of course it never hurt, it was more about the feeling of those chords and notes emanating from my hands and soul. For anyone who's ever played an instrument and truly connected with it, there comes a moment when you are in the zen zone. Time slips away, your mind is clear and your spirit is free. It sounds like I'm smoking something, but it's almost the same feeling - it's a high that transcends all others. And it's legal.
BANDS IN A COLLEGE TOWN
Realizing my limitations of becoming a "Rock God," I headed off to college at The Ohio State University to study business.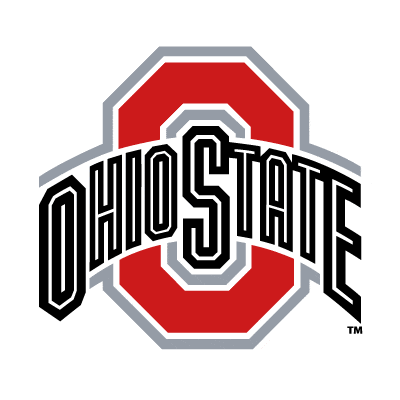 I met a fellow guitarist, Kevin Myers, at a grocery store where we both worked at to pay for school and expenses (and guitar gear of course). At a party we got to talking about our similar music tastes and decided to form a band. It went through several name changes and members. It's hard to forget our first "concert." I was 19.  It was at the Centerburg Conservation Club. Somebody rented it out for a party and our band, Desert Snow, was the entertainment. As we warmed up in a van outside the hall, we were anxious, nervous, and eager to finally play in front of people. It was pitch dark. We slid in through the backdoor undetected. The lights were supposed to come up when we hit our first power chord, but alas someone had tripped over the array of extension cords and unplugged our amps. The lights came up and we were basically playing air guitar. Our huge moment of impact was reduced to a dumb look on our faces and a confused crowd. It was our first of many "Spinal Tap" moments to come.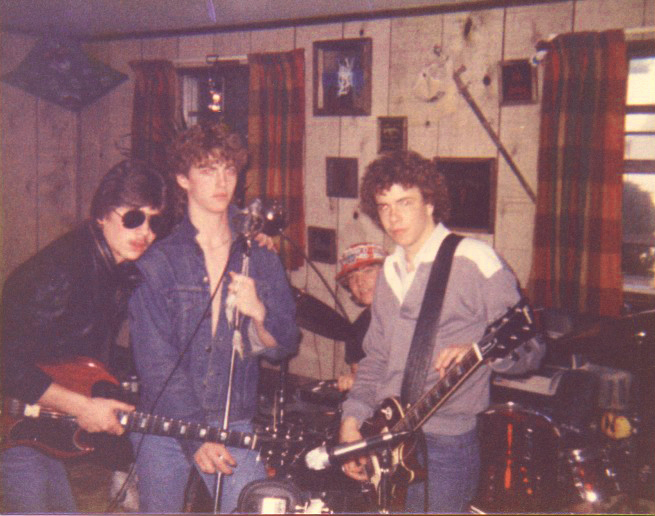 Desert Snow rehearsal: Don Argento, Steve Lenke, Bob Ehrbar, and Kevin Myers (not pictured - the infamous Doug Ellis on bass)
We played lots of college parties and campus bars, some battle of the bands and rock wars. Eventually we built a decent following, but the limitations of the Columbus original music scene for us was evident - we'd never make it here. By the time we graduated college the band split up.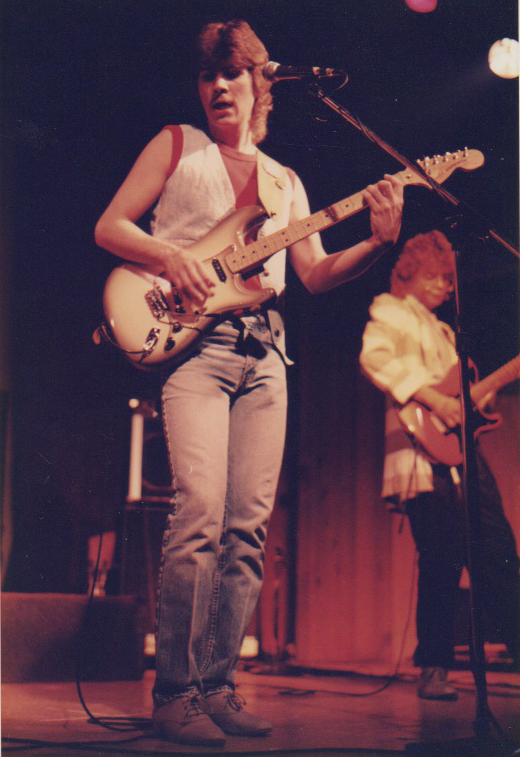 Desert Snow live at East Dallas in Columbus, Ohio
During those college years I developed a great friendship with a master engineer, Jeff Ling, at The Recording Workshop, a world-renown school for aspiring engineers and musicians. Jeff took a liking to us and our music. He gave us recording time in exchange for being guinea pigs for the students to hone their skills on. Over the years I've recorded over 50 songs there. We've had a lot of good times and ended up with some great sounding songs.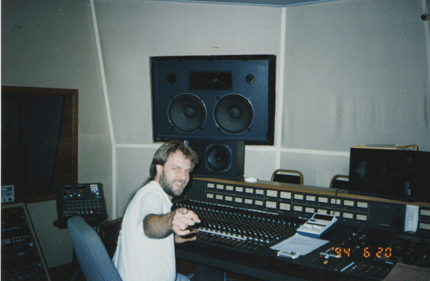 Jeff Ling at the console mixing late into the night...but never weary
After college I started playing solo gigs, but quickly realized that I preferred the sound and feel of a band, so I got another one together: "The Cutaways." We played our original songs in clubs all over central Ohio. We opened for local, regional, and national bands. Steve Carter, hailing from Dallas, Texas pounded the drums, and school-chum, Ed Allen thumped the bass. I played guitar and sang. We developed a really good sound together. Steve and Ed turned out some thunderous rhythms under my 50's-esque chords and vocals. For over three years we gigged and recorded original songs tirelessly. We made a few music videos with the help of my first band mate, Kevin Myers. "Every Day" won a local video award, and was in heavy rotation on the local public access channel. There's nothing like waking up at 3 a.m., surfing through cables stations and coming across a video of you and your band; "Hey Ma, I made it...check out channel 204...." Steve eventually moved to NYC and Ed played in his own band for a while. By the mid-90s, The Cutaways were no more.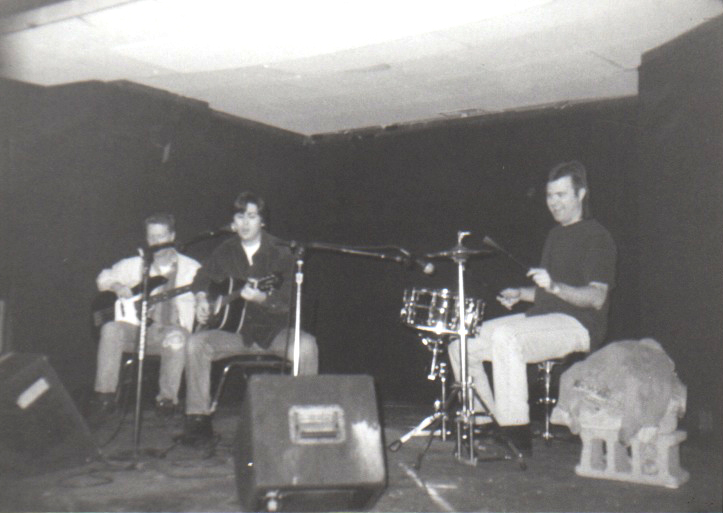 The Cutaways break it down unplugged style at Stache's in Columbus, Ohio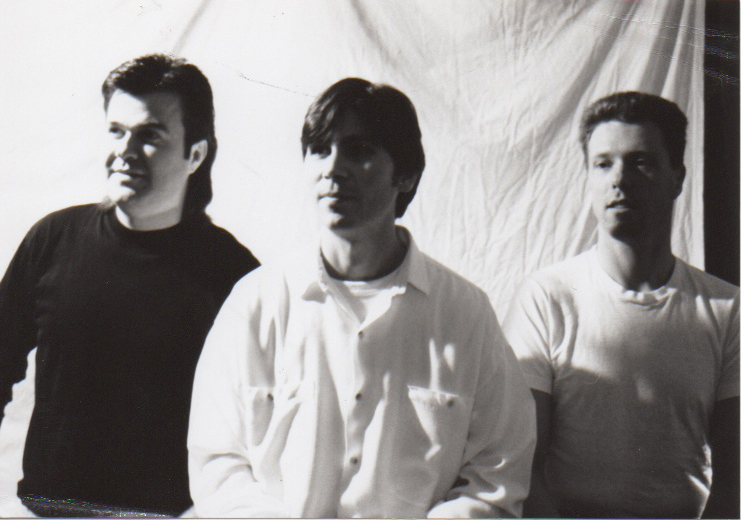 The Cutaways promo photo: Steve Carter, Don Argento, Shannon "Headly" Allen

The Cutaways in the studio...

Jeff Ling mixing a Cutaways song...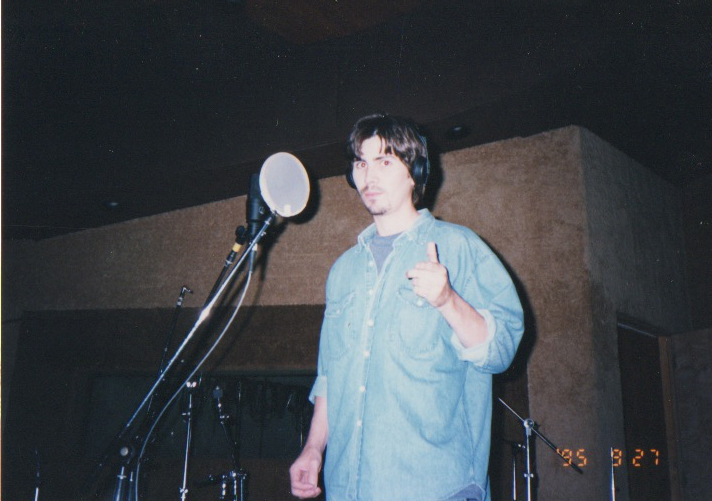 I think I liked the take...
TUNESMITH TO SONGWRITER
I've played in a few bands since The Cutaways days, but have spent most of my time writing and recording original songs. I get a lot of enjoyment out of shaping a song and then working with great musicians to make a great recording.

These days I consider myself a tunesmith more than a performing artist. Songwriting is a craft. And like most things, the more you do it, the better you get. Like anything creative, it takes a while to get the vibe or inspiration. Not only do you have to be inspired, but you also have to have the chops to turn the idea into a song. I wasn't always confident about what I was churning out, but it didn't matter, if nothing else, it has always been therapeutic and probably kept me out of a lot of trouble, or maybe got me into some - not sure about that yet. I don't know that one song leads to another. You don't go from A-Z, you have to build your way up. Now that I've been at if for almost 35 years I feel like I've finally found my own style and voice. If I have to describe it, I suppose I'd go with Midwest Rock with a twang. I fall into that John Mellencamp, Bob Seger, or Tom Petty sound probably because I don't have the vocal range of Freddie Mercury, David Lee Roth, Robert Plant, or Geddy Lee, though I sure wish I did. It's also due to where I grew up – it would be a stretch for a kid coming from the Ohio cornfields to write Surf songs. You write what you know and you sound like where you're from. It just happens.



3 chords and a guitar...Studio F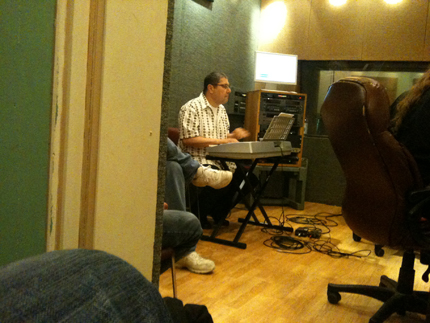 Pete Tender - Laying down some killer piano in Studio F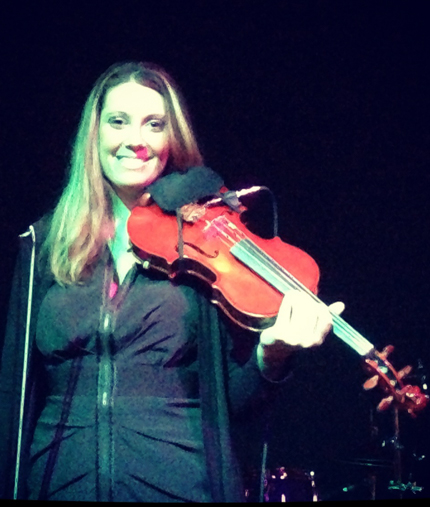 The talented and beautiful fiddle virtuoso, Ms. Alie Joyner in Studio F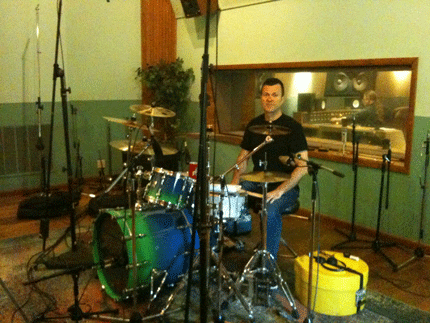 Steve Carter and his groovey Sonor kit in Studio F
I can't even imagine how many songs I've started but never finished. I've discussed this subject with fellow writers and we seem to share the same view on this; if a song is meant to be, it will complete itself. That doesn't mean it will come without perspiration, some do - most don't. A lucky few just fall from the universe and pour through as if I was merely a vessel for it to appear. The process defies explanation. However, like most art, you have to be ready for it. Your antennae has to be up and your mind clear to accept the gift of a song. This is why many artists need a space to work without external stimuli and interruptions (other than their own self-induced ones). Some songs I've written have taken days, weeks, or months to finish. Others flow out in minutes. One thing is for certain, when you've landed on a great riff or melody line, or hopefully both, you know it, and you are compelled to put it on paper - regardless of where you are at the time. I've cut many showers short just to get to my trusty guitar and get the song from my head to paper. Most times I return to the shower once I'm happy with the song…not always.
My musical tastes have changed quite a bit over the years. In the beginning I was a huge fan of AC/DC, Led Zeppelin, Journey, Rush, Tom Petty & The Heartbreakers, Queen, Cheap Trick, The Cars, The Knack, Ozzy Osborne, Van Halen, and so many more. Luckily, I grew up in the Supergroup rock era. From there, I moved onto Del Amitri, Bread, Billy Joel, REM, John Mellencamp, Bruce Springsteen, Elvis Costello, Jackson Browne, Jimmy Buffett, Rolling Stones, Seal, and U2. Lately I have been into the new country music scene, and have to admit that my song writing style has always had a Nashville thang to it, not traditional country, but more crossover country-rock like Keith Urban, Toby Keith, Billy Curringtton, and Kenny Chesney. Of course, that doesn't mean I don't crank up some old-time AC/DC from time to time. Hells yes I do.
Along with writing songs, I've been writing articles and also penned a book. If you check out my "Writing" link you'll find moto-related pieces that I've written on celebs like Jay Leno and Billy Joel. I also wrote a book titled, Brand Force: A Nonprofit's Guide For Building A Magnetic Organization, which is available on Amazon.com.

Here are some friends along the way...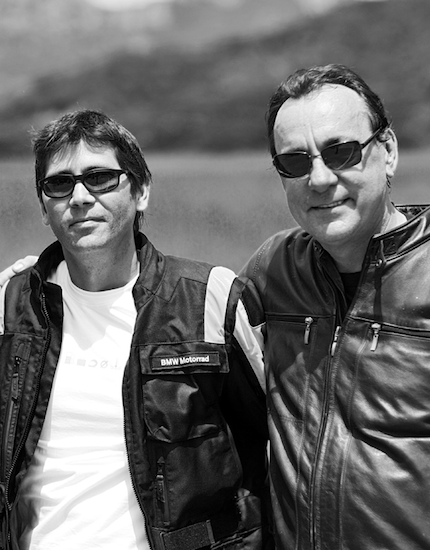 With Neil Peart in the canyons north of LA, California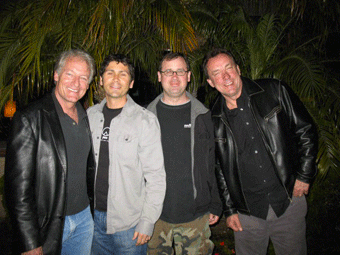 Perry King, Me, Rich, and Neil Peart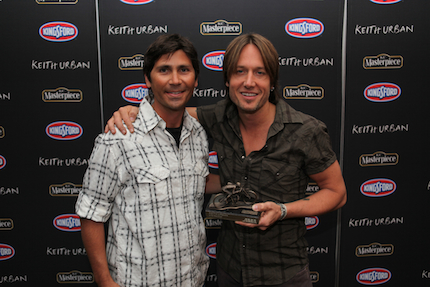 With Keith Urban in Columbus, Ohio - presenting Keith an American Motorcyclist Association Honorary Lifetime Member Award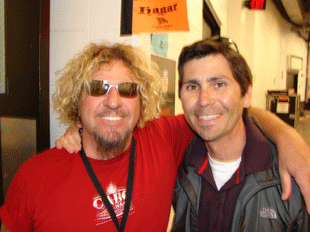 With the Red Rocker, Sammy Hagar in Cleveland, Ohio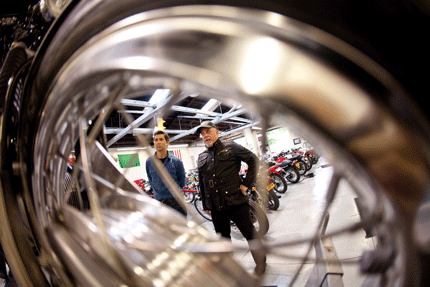 With The Piano Man, Billy Joel, at his 20th Century Cycles in Oyster Bay, NY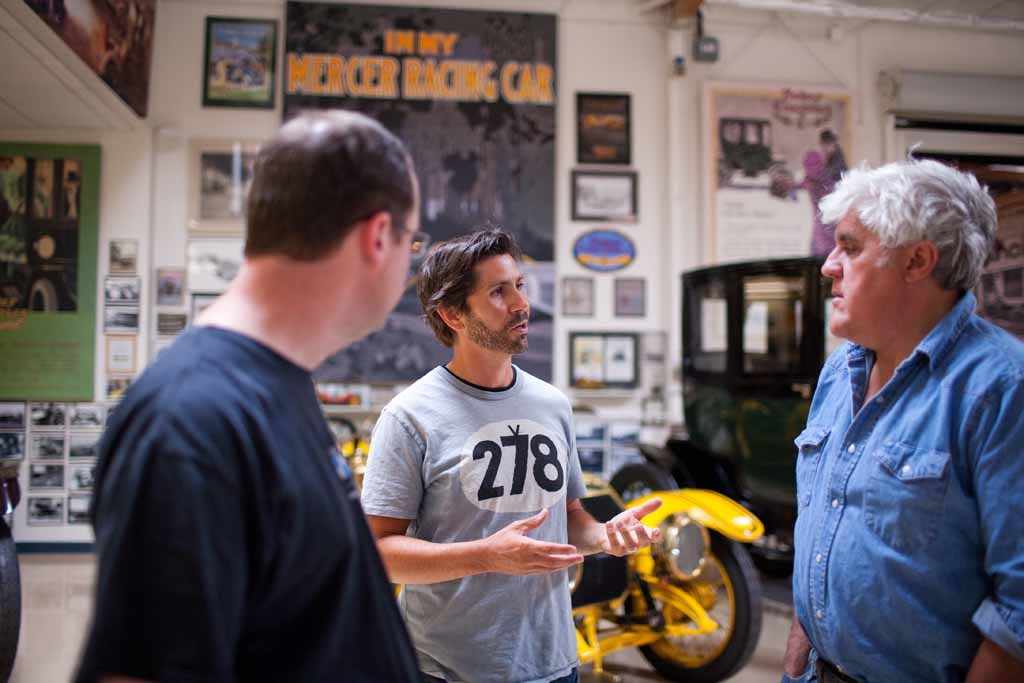 With Jay Leno in is garage, Burbank, California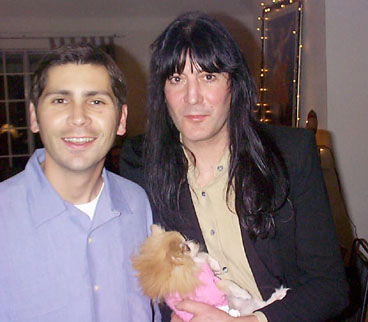 Me with Pete Way and his dog Princess at my house celebrating the recording of "You Got Me"
...stay tuned...more to come...
********************